Happy Sunday!
Fashion:
Wedding season hasn't come to an end yet and will be back again before we know it, so why not brush up on the Do's and Don't's for these memorable celebrations? Olivia Palermo's Etiquette Guide: Weddings is a great place to start.
While I love a fun DIY project, I think I might love the fun, embellished collar trend even more… So why not combine the two with Refinery 29's Rodarte-Inspired DIY Lace Collar That's One Part Prim, One Part Sexy?
As far as I'm concerned a little dose of positivity and a reminder to be grateful for what you have is ALWAYS a good thing. Gala Darling – Things I Love Thursday & Little Things That Made Me Smile.
Have trouble wearing red lipstick? You're not the only one. Believe me. Check out what Miss Garance Dore has to say in Rouge – Red Lipstick, I Hate You.
I adore Summer, but I have to admit that I'm starting to get pretty excited for all the great styles coming for Fall 2012/Winter 2013. And one of the things I'm most excited for? Pants! Patterned, metallic, faux leather, richly colored, tweed, skinny, wide-leg, Baroque… So. Many. Choices. In The Mood For: Fall's Best Pants.
Health & Fitness:
Not sure whether you should be buying/growing fresh herbs or using the handy bottled variety? You're not alone! The City Cook – Oregano: Fresh vs. Dried.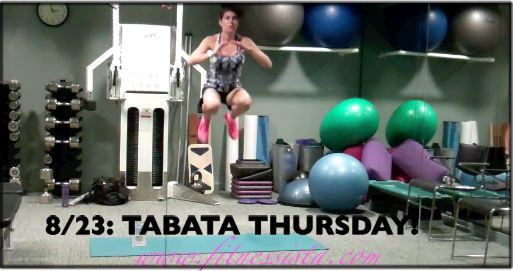 Tabata. Intervals. These are great ways to add an extra kick to your workout. Why not take some advice from The Fashionista on just how to go about making the most of your gym time – Tabata Thursday.
While I don't subscribe to the enthusiasm surrounding "superfoods" I do strongly believe that there are foods chock full of healthy benefits that you should absolutely make part of your diet on a regular basis. Spinach, ginger, strawberries, blueberries… And beans! Don't believe me? Check out this piece from The Huffington Post – Beans: The Undervalued Superfood.
If you want a healthy, tasty snack you should give kale chips a try. They use minimal ingredients, mostly things you have on-hand, are packed with nutrients, and are totally delicious. Here's a collection of fun new recipes for testing, from cheesy to spicy to sour cream & onion – There's something for everyone's taste buds. The Family Kitchen – 11 Amazing Kale Chip Recipes!
Before the warmer weather begins to dissipate and the Farmers Markets start closing for the season here are some recipes that you need to try out, packed with fresh produce & delicious spices:
My weekend was spent packing & preparing for this coming week and I'm currently en route to New York City – Gotta love airlines that offer wi-fi! 🙂 How has your weekend been so far? Were you in the mood for relaxing & savouring your downtime or were you a social butterfly this weekend?