Health & Fitness:
Rest days and giving your body time to heal itself are vital in not only maintaining a healthy life, but in losing weight or gaining muscle. Read 7 Often Overlooked Signs of Overtraining from Fit Bottomed Girls for some tips on making sure you're spacing out your workouts.
Sweet potatoes are one of my favorite foods and I love finding new recipes to add to my repertoire – I loved The Fitnessista's South West Sweet Potatoes so I was excited to try her Mexican Stuffed Sweet Potatoes.
You know that relaxed, unhurried, peace-of-mind you have when you're on vacation? Well what if you could channel that mindset during your 9to5? Intriguing. I know. Check out The Practice of Work Mind & Vacation Mind, Simultaneously from Zen Habits and prepare to be amazed.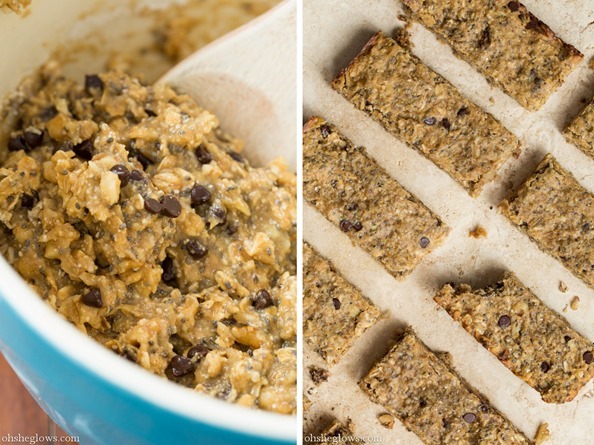 Finding a healthy protein bar that doesn't cost a small fortune can be a challenge, so why not try making your own? You can't lose with OhSheGlows's amazing Banana Bread Protein Bars.
This time of year allergies are a frequent hot button issue. From insomnia and headaches to depression and fatigue – They can be at the root of many common ailments – 4 Hidden Allergy-Related Problems.
Fashion & Beauty:
I'm an avid blog reader and as a result I see lots of DIY posts. But rarely does one jump out at me and scream "make me now!" quite like this one did – Pardon My French DIY from The Daily Savant.
Why not go green and celebrate this Spring by trying out some fun, eco-friendly pieces? WhoWhatWear rounds up some seriously cute lines that you should try – Get Green With This Completely Sustainable Outfit.
It's happened to all of us – The dreaded wardrobe malfunction. And I'm not talking about Janet Jackson, I mean tearing a seam, realizing your hemline came unraveled, visible bra straps, breaking a heel… Check out how the experts deal with these issues with Lucky Magazine's 17 Lucky Editor Secrets For Surviving a Wardrobe Emergency.
Does anything say Spring better than a flirty ponytail? Check out A Trendy Life's adorable Ponytail Round-Up for all the fun inspiration you could need for warm weather updos.
In the market for some cute new sunglasses for Spring? Check out Warby Parker's Great Gatsby themed 1922 Collection or some of these other great retro versions – Spring Sunglasses.